GMK was designated as "Gyeonggi Province Promising Environmental Enterprise".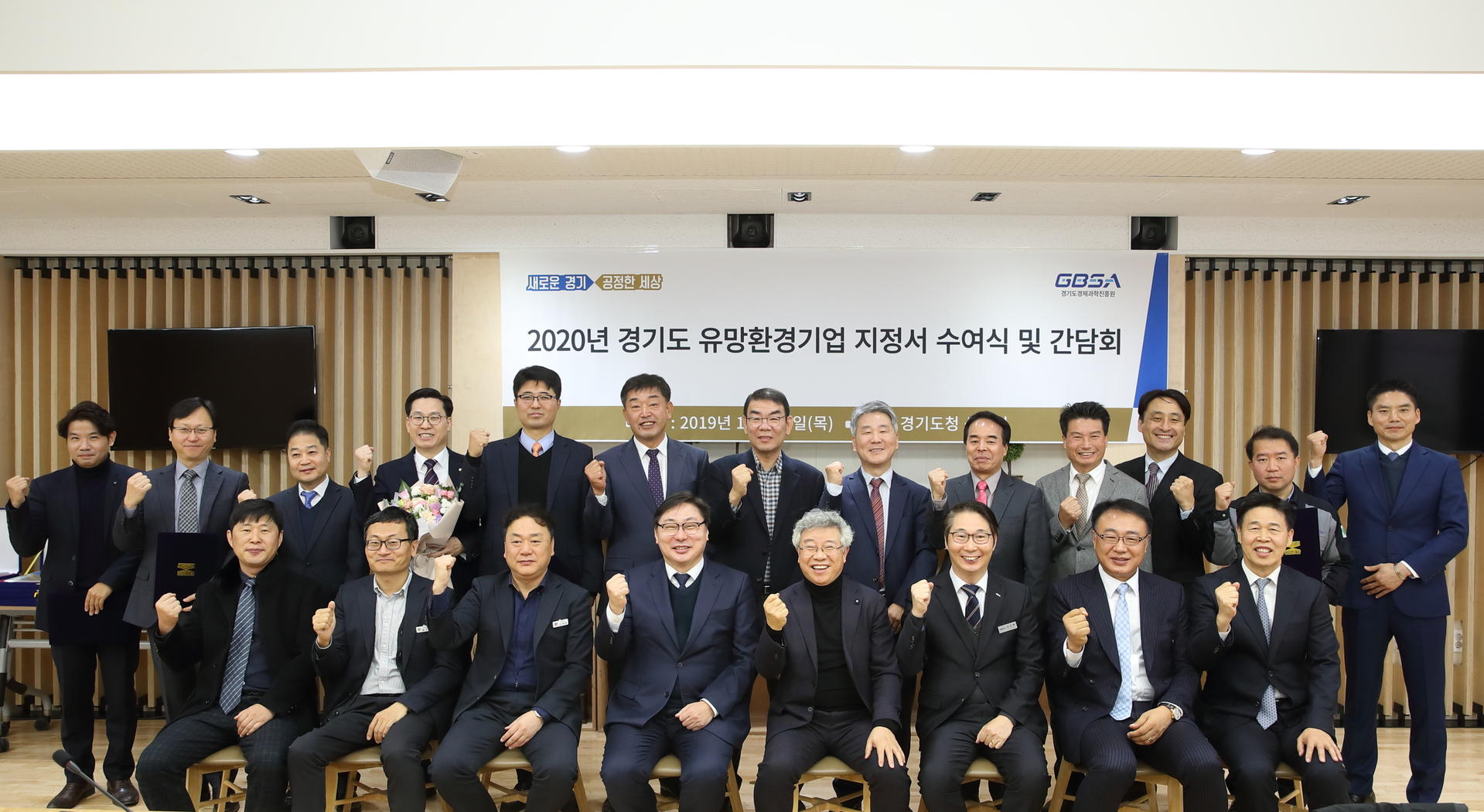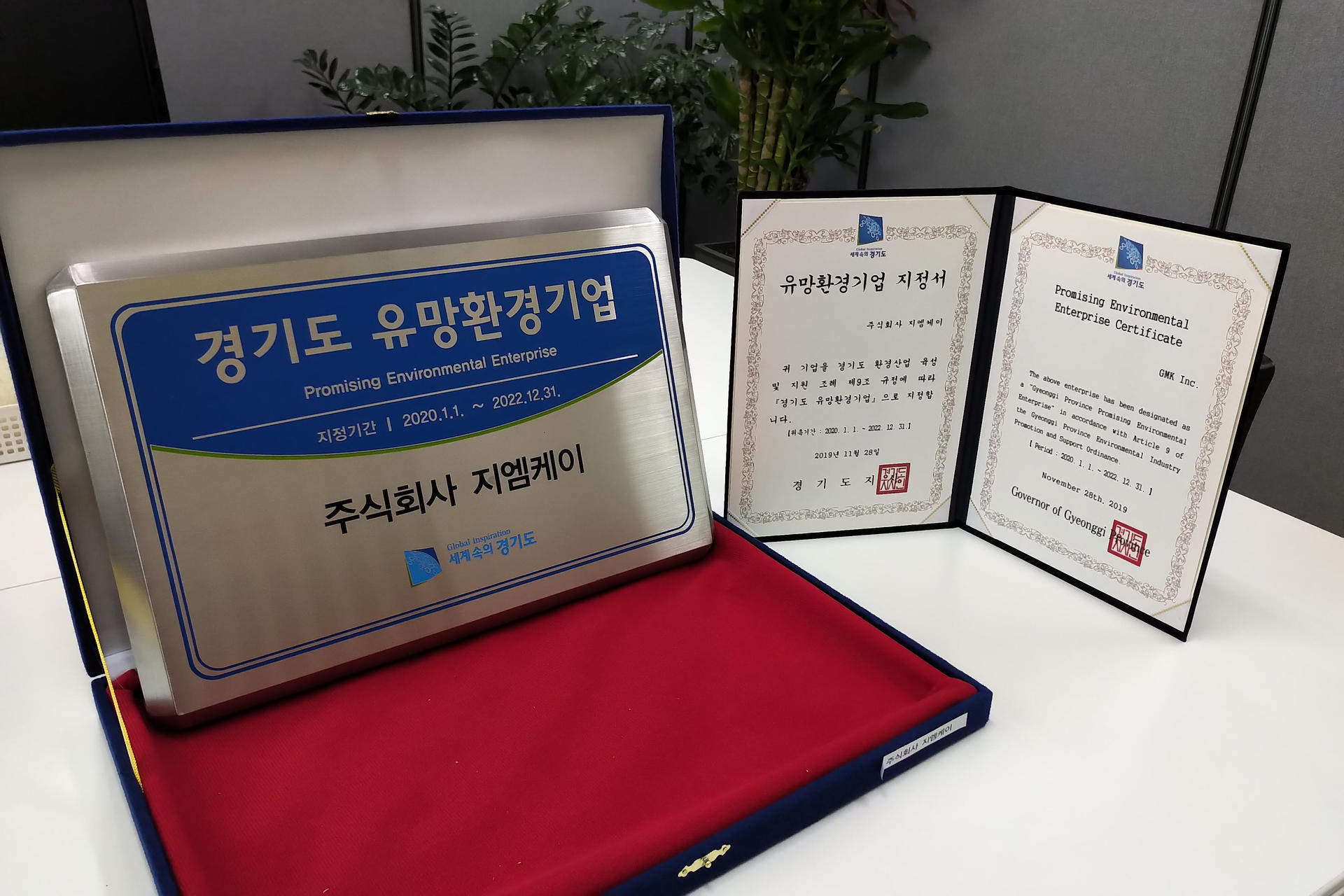 Gyeonggi Province announced on the 29th that it held a designation ceremony (photo) for promising environmental enterprises and presented them with certificates and signboards for 15 designated companies with about 40 people including environmental enterprises and environmental industry experts.
Gyeonggi Province received application from environmental enterprises in the province for 18 items such as business strategy, growth potential, technology and development performance, etc from August 21st to September 20th. And evaluation was carried out.
A total of 15 companies were designated as promising environmental enterprises this year. GMK was newly designated.
Companies selected as 'Gyeonggi Province Promising Environmental Enterprises' will receive 19 types of incentives, including certificates, signboards, customized support (participation in domestic and foreign exhibitions, patent applications, prototype production, marketing support), and preferential points when applying for related projects for three years.
Kim Jae-hoon, Director of Environment, said, "We will continue to find excellent and promising environmental companies in the future and concentrate on supporting them as a world-class environment company."
(Related article : http://www.joongdo.co.kr/main/view.php?key=20191129010012519 )